2021 Année Napoléon > Europa Expo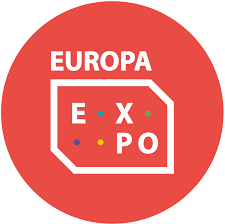 The Europa Expo Association, producer of renowned and popular exhibitions in Belgium, is organising an exhibition during 2021-2022 in the city of Liège on the occasion of the bicentenary of the death of Napoleon. In a choice of 4 languages: English, French, Dutch or German.
For further information, please contact Europa Expo.
This information was updated on 29 April 2021.
Exhibition > Napoleon – Beyond the Myth
3 April 2021-9 January 2022
Liège-Guillemins TGV station
From 3 April 2021 to 9 January 2022, Napoleon – Beyond the Myth retraces, in almost 3,000 m² of museum space at the Liège-Guillemins station, the major stages that shaped the life and sometimes the myth of the Emperor, with the help of historians from the University of Liège and the patronage of the Fondation Napoléon
Discover the main themes of the exhibition (English, French, Dutch or German)| Tickets
A video of the exhibition (2min)
GENERAL Information
List of partners of "2021 Année Napoléon".
Follow the special Instagram account for "2021 Année Napoléon" events.
Follow the Fondation Napoléon's Facebook page in English.
Follow the Fondation Napoléon on Twitter.
Consult the page of the partner publishers and their published or republished works
on the occasion of the bicentenary of Napoleon's death.
Subscribe to our free weekly newsletter (French or English).
PrEsentation OF Europa Expo
The non-profit organisation Collections & Patrimoines took off thanks to the success of the exhibition "Tout Hergé" [devoted to the creator of Tintin] organised in 1991 in Welkenraedt. After the "Made in Belgium" exhibition, which was held as part of the 175th anniversary of Belgium's independence, the company Europa 50 S.C.R.L-F.S was set up to support Collections & Patrimoines and to complete the range of tasks related to the organisation of exhibitions, from the largest to the most modest. Today, the two companies work together and divide the work between them: Europa 50 is responsible for production, while Collections & Patrimoines is in charge of organisation and realisation.
Europa Expo, born out of this collaboration, contributes to the promotion of cultural heritage in Belgium.
Its successes are in keeping with the vocation of the non-profit organisation "Collections & Patrimoines", founded in 1989. It has included in its statutes the promotion of Belgian and international cultural heritage. This objective is implemented through its exhibitions, which focus on the promotion of Belgian artists or authors or major figures of international stature. In this respect, Europa Expo has shown an undeniable capacity for innovation. Far from static exhibitions, it introduces from the outset a new concept in its organisation aimed at making sure that the visitor is totally immersed in the atmosphere of the theme. This original concept, which is reflected in the use of numerous three-dimensional sets on a human scale and in the search for original and exclusive documents, contributes to the success of its events.