Louis Madelin: Fouché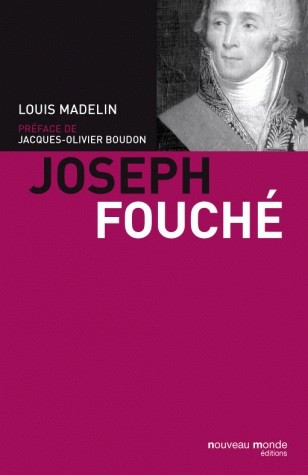 In 1901 Louis Madelin (1871-1956), writes THE biography of Fouche, taken from his doctoral thesis in History. He is the first to have addressed, in a scientific way, the life and career of Napoleon's Minister of Police. Beyond the black legend, the historian sought to understand the coherence of a career, long described as opportunistic. Madelin did not conceal the darker corners of the character, his manoeuvres and his dirty tricks, but he intended primarily to focus on the consistancy of a man who, beyond political turnovers, was faithful to his desire to consolidate the achievements of the French Revolution.
This book first appeared in 2002 in the collection "La Bibliothèque Napoléon", as part of the series called "Great historians" (
tome 1
 and 
tome 2
) It is published here in a successful paperback version which is enjoyable to read.
Paris: Editions de la Fondation Napoléon – Nouveau Monde Editions, 2010, Collection "Opus magnum", 950 pages.
To order visit the website of Nouveau Monde Éditions.