History Prizes 2013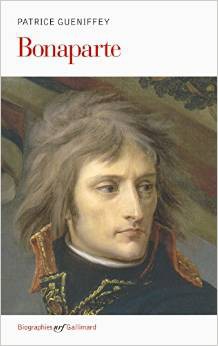 FONDATION NAPOLÉON GRAND PRIX
Patrice GUENIFFEY, Bonaparte, Paris, Gallimard
Of all the works published or about to be published on Napoléon Bonaparte, there are some which, right from the start, are obligatory reading. Such is the case with Patrice Gueniffey's Bonaparte, part one of a two-volume biography on the man published by Gallimard, which recounts the young Corsican's intellectual and military training and runs up to the first years of the Consulate.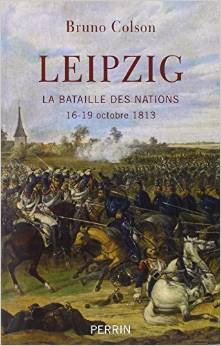 FIRST EMPIRE PRIZE
Bruno COLSON, Leipzig. La bataille des Nations, 16-19 octobre 1813, Paris, Perrin
Bruno Colson's book, Leipzig, La bataille des Nations, 16-19 Octobre, 1813, is a kaleidoscopic, erudite, precise, and broad-ranging view of a battle which changed the face of warfare for ever. It sets the four days of fighting within the greater picture of the Napoleonic Wars, and puts particular emphasis on the impact on the civilian population. The author of the Napoléon: De la guerre here offers a new and rich work, and it is one that is not to be missed.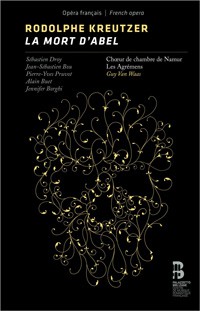 HISTORY AND MUSIC PRIZE
Alexandre DRATWICKI (dir.), La mort d'Abel, French opera by Rodolphe Kreutzer, Alexandre Dratwicki, Palazzo Bru Zane (Centre of French Romantic Music)
This is a book/cd of Rodolphe Kreutzer's famous opera The Death of Abel. The opera itself was based on an curious libretto, set halfway between opera and oratorio, and it was first performed at the Napoleonic Académie Impériale de Musique on 23 March, 1810, portraying in spectacular manner, the biblical story of Cain's murder of his brother, Abel, in a deadly fit of jealousy.
Beautifully produced by the Palazetto Bru Zane, the book includes four articles (in both French and English) and the opera libretto (in both French and English). And inserted in the book's covers are two cds of a performance of Kreutzer's opera by the Belgian group Les Agrémens and the Choeur de Chambre de Namur directed by Guy Van Waas. Soloists include tenor Sébastien Droy and baritones Jean-Sébastien Bou and Alain Buet.