2021 Année Napoléon > The Musée National de la Maison Bonaparte (The Bonaparte Family House in Ajaccio)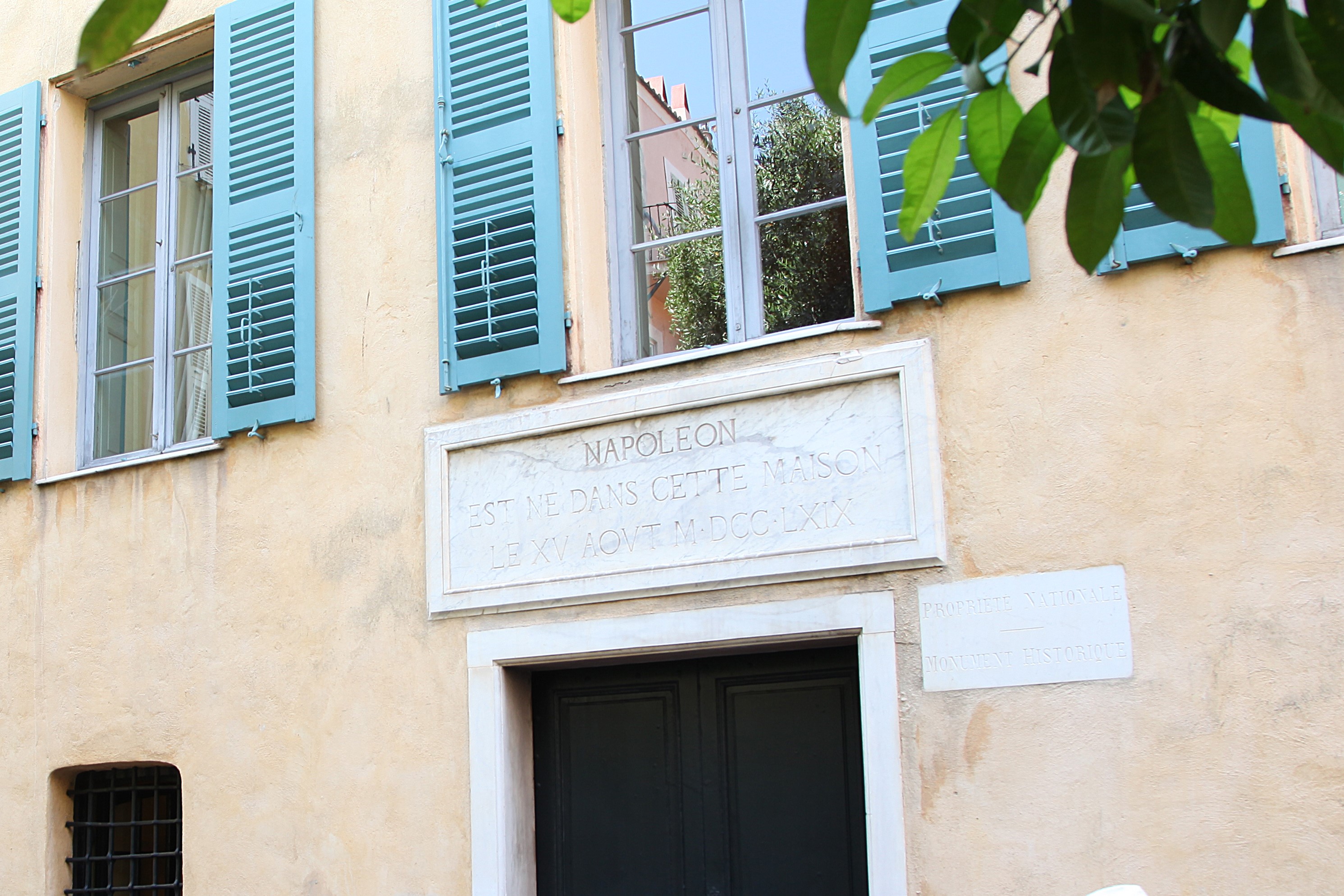 On the occasion of the bicentenary of the death of Napoleon I, in 2021, the Ajaccio house in which Napoleon was born is organising an exhibition around the funeral monuments of the Bonaparte family in Corsica.
Updated 26 October 2021
See the website for full details.
Exhibition > "In marble and bronze: the memory of the Bonaparte family in Corsica"
From 10 April to 11 July 2021
Discovery of the funerary monuments dedicated to the Bonaparte family in Corsica.

Exhibition > " Bonaparte and Antiquity, an imperial language ". 
From 25 September 2021 to 9 January 2022
Discover Cardinal Fesch's library in partnership with the Ajaccio Municipal Library.
The ancient model constantly prevails with Napoleon, but what is its source? The fashion of Neoclassicism after the discoveries of Herculaneum and Pompeii? The model of the Republic, then of the Roman Empire? The "Roman" culture of the Bonapartes (and of the Corsican elites of the late 18th century)? The resurrection of the imperial dignity?
In any case, the reference to Antiquity was permanent for the Bonapartes and appeared in many different forms (fine arts, architecture, painting, sculpture and decorative arts), literary references and political discourse. To fuel this discourse, Napoleon made Rome the second capital of the French Empire, wore a crown of golden laurels, and reignited the old quarrel between Louis XIV, the Pope and Alexander VII for European primacy. He himself, Caroline, Joseph, Lucien and Elisa will encourage excavations on the territories for which they are responsible, and valorize their discoveries, in particular by publishing magnificent works on the ancient monuments. They continue a tradition carried on by the kings of France during the Renaissance and the classical period, by the Bourbons of Naples, but also by the popes, the cardinals and the Roman princes… But no one had given such a magnitude to the valorization of this past in the construction of a new language in which Vivant Denon and Camille de Tournon, the Prefect of Rome, were also going to participate.
The exceptional collection of the Municipal Library of Ajaccio, constituted by Cardinal Fesch and Lucien Bonaparte, bears witness to these symbolic, cultural and political stakes. The exhibition will be built from its collections.
Text by curator: Jean-Marc Olivesi
Full details reservations and modalities on the museum's website (page in English)
exhibition catalogue in French
Reservation link
Press dossier (in French)
Musée National de la Maison Bonaparte
Rue Saint-Charles, 20000 Ajaccio
Telephone: +33 (0)4 95 21 43 89
GENERAL Information
List of partners of "2021 Année Napoléon".
Follow the special Instagram account for "2021 Année Napoléon" events.
Follow the Fondation Napoléon's Facebook page in English.
Subscribe to our free weekly newsletter (French or English).
PrEsentation of THE musée national de la Maison Bonaparte
Napoleon was born in this house on 15 August 1769. He lived there until he left for the college of Autun, at the age of 9. In 1852, Napoleon III became owner of the house. In 1923, Prince Victor Napoleon, heir of Empress Eugénie, offered it to the State. It was then classified as a historical monument. In 1967, the house became a national museum, now attached to the national museum of the châteaux of Malmaison and Bois-Préau. In 2004, the building was enlarged by the purchase of a neighbouring house, which made possible the addition of exhibition spaces dedicated to the Second Empire and to temporary exhibitions.
The museum website