2021 Année Napoléon > Château d'Arenenberg – Musée Napoléon de Thurgovie (Arenenberg Castle and Napoleon museum)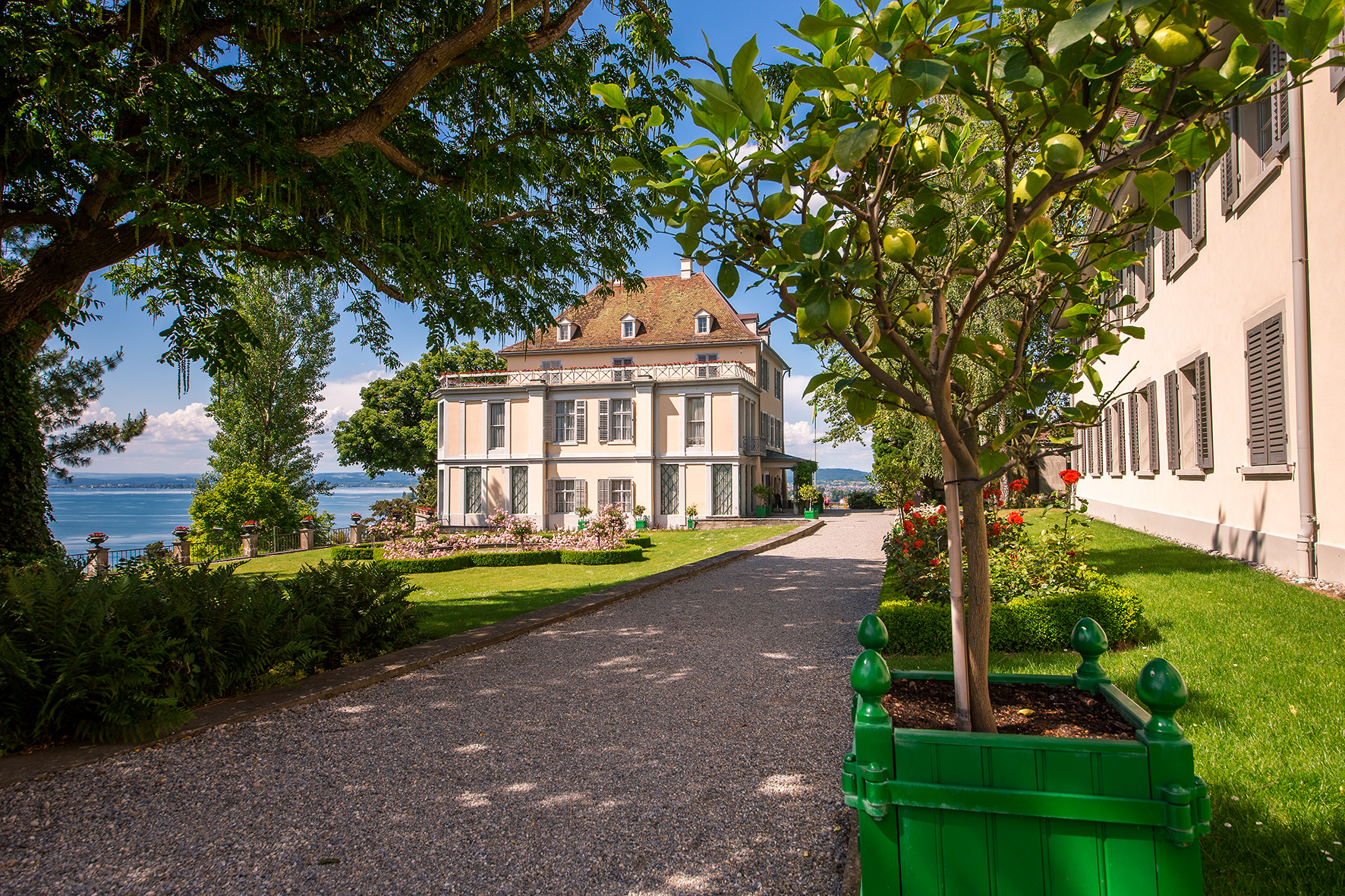 The Château d'Arenenberg , the former home of Hortense de Beauharnais and her sons, now houses the Napoleon Museum of Thurgau, one of the very few German-speaking museums on Napoleonic history. On the occasion of the bicentenary of Napoleon's death, it is holding a temporary exhibition entitled "1821: Napoleon's death, St Helena, Arenenberg and the birth of the Napoleonic legend".
For information contact the museum by email.
Updated 15 April 2021.
Temporary Exhibition > 1821. Napoleons Ende. Sankt Helena, Arenenberg und die Geburt einer Legende [1821. The end of Napoleon. St Helena, Arenenberg and the birth of a legend]
10 May-24 October 2021
website of the museum  and its Facebook page.
Press release (in German)
As well as the exhibition, marking the bicentenary of Napoleon I's death, the Napoleonmuseum has decided to revive a memorial garden created by Queen Hortense but which was replaced by a vineyard at the beginning of the 20th century: a willow tree  has been planted in the park, recalling that brought back from St Helena and given to Hortense by General Gourgaud, and a plaque inscribed with an N has been placed near the tree. Find out more.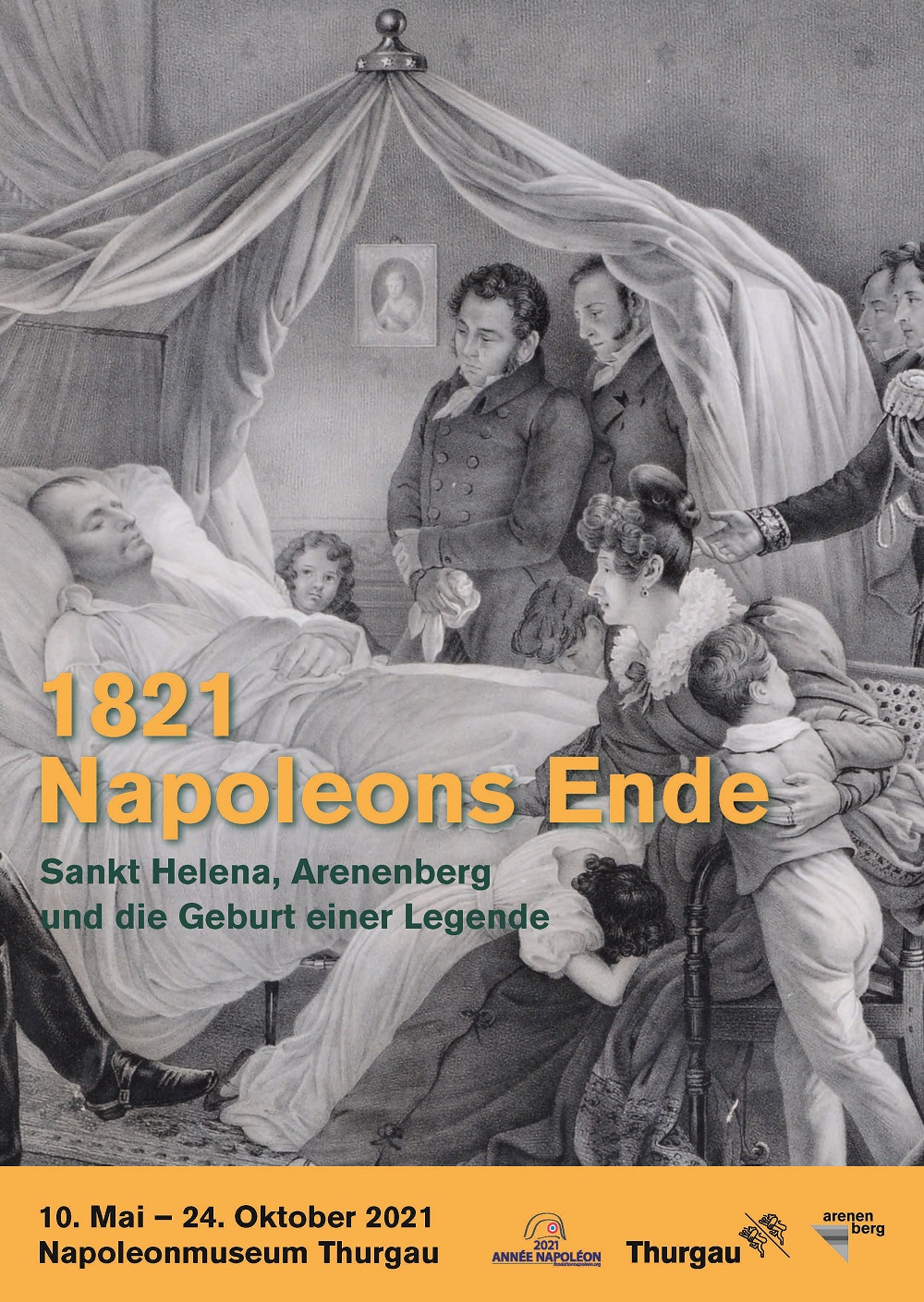 GENERAL INFORMATION
List of partners of "2021 Année Napoléon".
Follow the special Instagram account for "2021 Année Napoléon" events.
Follow the Fondation Napoléon's Facebook page in English.
Follow the Fondation Napoléon on Twitter.
Consult the page of the partner publishers and their published or republished works
on the occasion of the bicentenary of Napoleon's death.
Subscribe to our free weekly newsletter (French or English).
PrEsentation OF THE Château d'Arenenberg
"The château of Arenenberg was quite small, quite dilapidated, but it was situated in a very picturesque location, and I liked it". Such was Hortense de Beauharnais's impression in February 1817 when she bought the Arenenberg estate. She had it extended and redecorated. Today, inside the château can be found priceless works of art, precious furniture from the First and Second Empires, as well as everyday objects. A magical place infused with French culture in the Thurgau countryside on the shores of Lake Constance.
Twice the imperial family lived here during their exile. Firstly Queen Hortense with her son Prince Louis-Napoleon, the future, Napoleon III. As Emperor of France, the latter returned there with his wife, the Empress Eugenie, but above all it was the Empress and her son Louis, the Prince Imperial who would make Arenenberg a world-famous meeting place.
The château is furnished as it was in the time of Queen Hortense; the visitor feels like a friend visiting the imperial court.
In addition to the permanent displays, there are also temporary exhibitions, events, lectures and thematic tours which make a visit to the Napoleon Museum an unforgettable experience.