Signing of a partnership between the Museo Glauco Lombardi and the Fondation Napoléon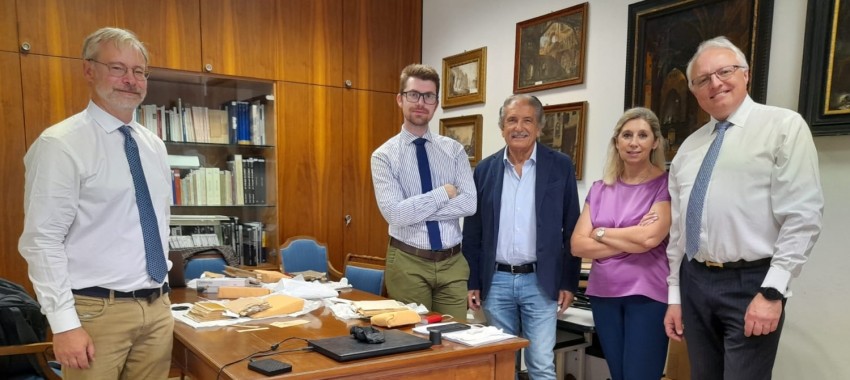 From left to right: François Houdecek (Fondation Napoléon), Charles-Éloi Vial (BnF), Maurizio Dodi (Fondation Glauco Lombardi), Francesca Sandrini (Museo Glauco Lombardi) and Peter Hicks (Fondation Napoléon) © François Houdecek 2023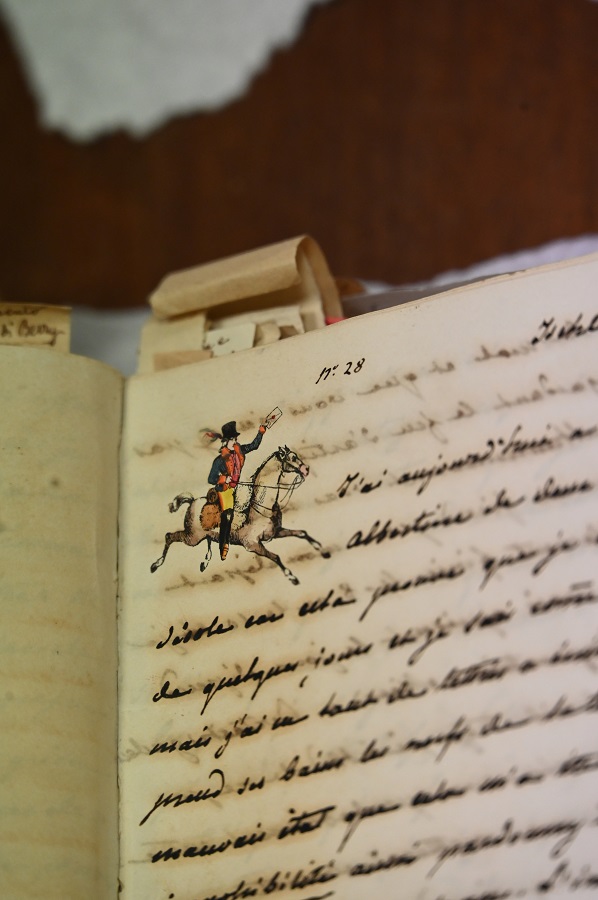 In mid-June 2023, a partnership agreement was signed between the Museo Glauco Lombardi and the Fondation Napoléon for the online publication of the correspondence of Marie-Louise, second wife of Napoleon I who became Duchess of Parma after the fall of the Empire.
These letters will become part of the Fondation Napoléon's digital archive site: Napoleonica® les archives. In order to prepare the most comprehensive publication possible, the partnership includes joint annotation work between the two Foundations.
To prepare for this digitisation, Peter Hicks and François Houdecek, respectively in charge of international affairs and special projects at the Fondation Napoléon, visited the Museo Glauco Lombardi in Parma 5-8 June 2023.
They were accompanied by Charles-Éloi Vial (paleographic archivist and curator of modern and contemporary manuscripts at the Bibliothèque Nationale de France, author of an important biography of Marie-Louise that was awarded the First Empire History Prize by the Fondation Napoléon in 2017), who is actively involved in the project to annotate and present this future digitised collection.
They were cordially welcomed, by the museum's director, Francesca Sandrini, and the president of the Glauco Lombardi Foundation Museum, Maurizio Dodi, to photograph the more than 800 letters written by Marie-Louise to her daughter Albertine between 1823 and 1847.
The 3,000 photographs taken will be used to transcribe this correspondence by the volunteers working at the Fondation Napoléon.
The archives are currently scheduled to go online in 2025.
23 June 2023