Discover the masterpieces of the Fondation Napoléon Collection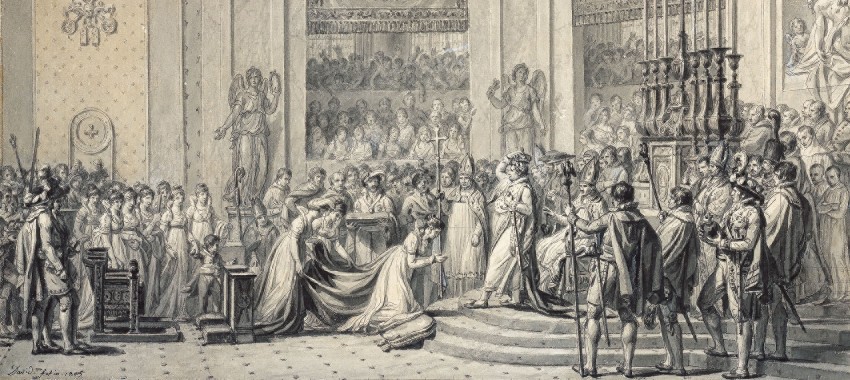 Study for the coronation of Emperor Napoleon and Josephine
The Fondation Napoléon's collection, with more than a thousand items, is made up for the most part of works bequeathed by Martial Lapeyre (1904-1984), a famous industrialist with a keen interest in history and a great lover of art. Since 1990, Lapeyre's original collection has been regularly enriched, with a focus on rare objects, masterpieces of French national heritage.
This exceptional collection brings together memorabilia from both French Empires, including a large number of objects that belonged to Napoleon I or members of the imperial family. The decorative arts are particularly honoured through the most beautiful creations of the best artists and craftsmen of the Napoleonic periods.
► Discover our selection of 10 exceptional works on our website
► Discover the entire collection at the online catalogue.
3 November 2020