Obituary: Gérard Moyaux (1942-2020), a trustee of the Fondation Napoléon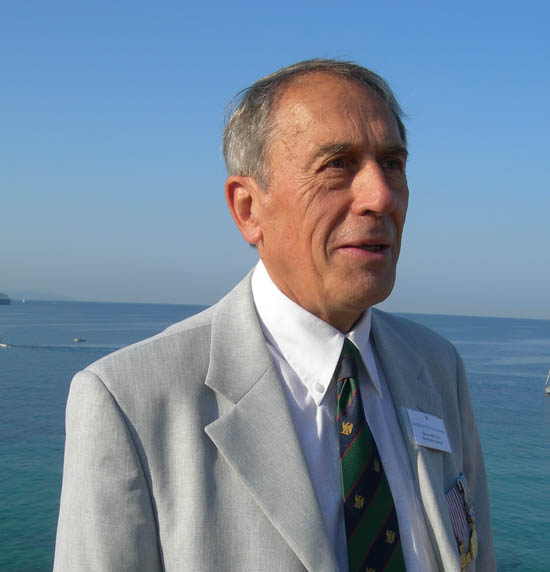 A key figure in the Napoleonic world passed away recently, namely Gérard Moyaux, who had been a trustee of the Fondation Napoléon since 2005. Mr Moyaux was a remarkable citizen of the French Republic, a veteran of Algeria and a former executive of France-Telecom. He had been a member of the Souvenir Napoléonien since 1974 and had held many positions within that association: delegate for Paris for fifteen years (1980-1995) then of the Berry-Val de Loire (2005-2012), he was a member of the executive committee since 1981, and deputy treasurer, general secretary and vice-president (since 2015).
It was as a representative of the SN that he joined the Fondation's board fifteen years ago, a position he held until his death. He was also passionate about his native region (Châteauroux), about literature and history, he was also a member of the "Amis de Balzac" association, the "Amis des musées de Châteauroux [Friends of the Châteauroux Museums] and a member of the advisory committee of the Château de Valençay. In each of the institutions to which he belonged, he delighted in organising talks, visits, trips and other collective activities, as well as holding some administrative or financial function. When asked how he managed to do all this, he would first smile and then assured you that it was not as much effort as one might have thought.
Gérard Moyaux was both discreet and direct, and behind his constant smile and good humour there was nevertheless a tireless worker. He accompanied many of us on our own "Napoleonic" journeys: he knew the intricacies of the Napoleonic associative world like the back of his hand including, of course, the Souvenir Napoléonien, an association which will no doubt miss his experience and diplomacy.
The short but cruel illness that took him surprised us all and his loss is deeply saddening.
To his wife Anne, his children and grandchildren, the President, the Board of Trustees and the team of the Fondation would like to extend their very sincere condolences as well as their continued friendship.
17 September 2020