Obituary: Jean-Michel Mehnert (1931-2019)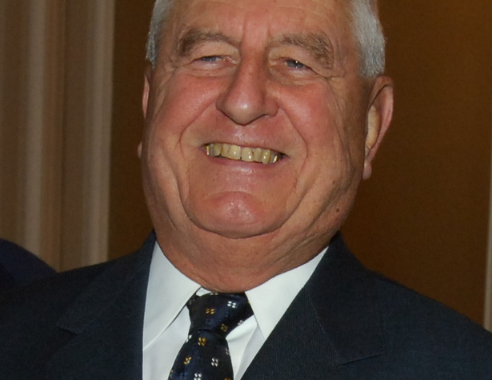 Préfet Jean-Michel Mehnert, December 2005 © Fondation Napoléon
Jean-Michel Mehnert, prefect, French Interior Ministry representative on the Board of Trustees of the Fondation Napoléon, died on 20 June as a result of a brief illness. After an education at the École de la France d'Outre-Mer, he joined the prefectoral corps and held important roles not only in Nouvelle Caledonie but also in metropolitan France. His last post was that of sub-prefect in Boulogne-sur-Mer. On being appointed as a prefect with a public service portfolio in September 1995, he became Interior Ministry representative for many charitable foundations (ATD Quart-Monde, Abbé Pierre, Saint-Cyr, etc.) and was for many years a Commissaire-Enquêteur. He was delegated to the Board of Trustees of the Fondation Napoléon in October 1998 and sat on the board there for a record 21 years. What is more, in this period he only missed three meetings (out of about one hundred).
In his role as trustee of the Fondation, he worked for the development and streamlining of our institution, heading the complicated project of reform of our statutes in 2004, writing the rules of procedure, and also, where necessary, giving authoritative legal opinions. Never swerving from his gentle but firm administrative manner, he was a fine and generous man, a fervent Catholic, a distinguished Napoleonist, and an excellent comrade. Despite his advancing years, he never lost his vitality nor his sharp analytical eye, and so the renewal of his different mandates was never in doubt for all his missions. And his service of the state was freely given.
On his retirement in 1996, Jean-Michel Mehnert was appointed honorary prefect. He was Chevalier of the Légion d'Honneur and Commander of the French National Order of Merit.
His sudden departure has brought great sadness to all those who work at the Fondation Napoléon. We extend our heartfelt and sincere condolences to his children and grandchildren.
24 June 2019
=> More about the Board of Trustees of the Fondation Napoléon.