Partnership Fondation Napoléon / Musée National de la Marine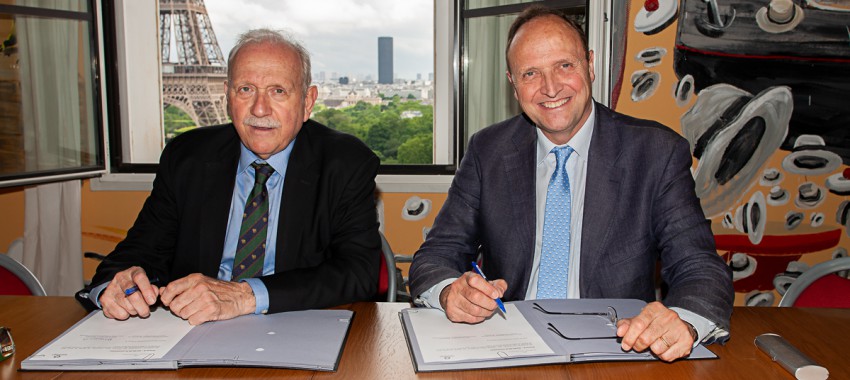 3 June 2019, signature of the partnership agreement between the Fondation Napoléon, represented by its President, Victor-André Masséna, Prince of Essling, and the Musée National de la Marine, represented by the Director, Commissioner General Vincent Campredon © Musée National de la Marine/A.Fux
On Monday, 3 June 2019, at the Musée National de la Marine, the President of the Fondation Napoléon, Victor-André Masséna, Prince d'Essling, and the Director of the Musée National de la Marine, Commissioner-General Vincent Campredon, signed a partnership agreement between the two institutions to carry out joint actions as part of their respective activities to promote and disseminate Napoleonic heritage.
The Museum and the Fondation will jointly organise events and collaborate on the production of exhibitions covering the Napoleonic period. They will also work on the conservation and enhancement of the collections in connection with the Napoleonic period. A monitoring committee will meet at least once a year to coordinate working meetings, monitor the application of this agreement and schedule collaborations.
The signatories will agree to communicate jointly on their common projects by all appropriate means and in particular on their respective websites.
Paris, 5 June 2019