Napoleon: "The highest of all virtues is devotion to one's country"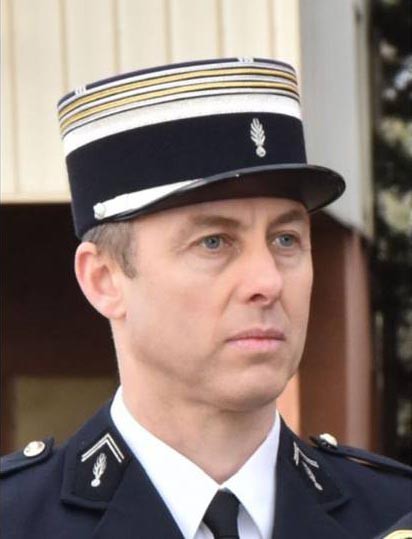 The Fondation Napoléon stands alongside the French nation in the national tribute paid to Lieutenant-Colonel Arnaud Beltrame; his cowardly murder was perpetrated last week by an Islamic fundamentalist hostage-taker. Following the noble tradition of so many officers of the French army before him, he gave his life in order to defend his fellow citizens.
We furthermore hold in our hearts the other victims of this latest terrorist act and indeed all those of the previous attacks.
Despite the bitterness and pain that his death has caused, Lieutenant-Colonel Beltrame's act of courage and his sacrifice is not without meaning. It is perfectly in keeping with the motto of the French Gendarmerie Nationale: "Pour la Patrie, l'Honneur et le Droit" [For Country, Honour and the Law]. It also gives us hope, because it shows that the "children of our country" (to quote the French national anthem) are capable and willing to resist. Let us remember and learn from his example, but also from that of so many others: the Eurostar passengers who overcame an armed man; the man from Nice who threw his scooter in the path of the murderously-driven truck on the Promenade des Anglais; or the lady who struck the Saint-Charles railway station attackers with the only weapon she had – her umbrella; or indeed the example of the policemen and women, the gendarmes, the firefighters, the emergency workers and the ordinary citizens who in their daily lives have decided to take a stand against terrorism.
Nothing will be lost as long as the virtue proclaimed by Napoleon two centuries ago lives on in all those who love this country which is France.
The President and team of the Fondation Napoléon