Death of Alain Decaux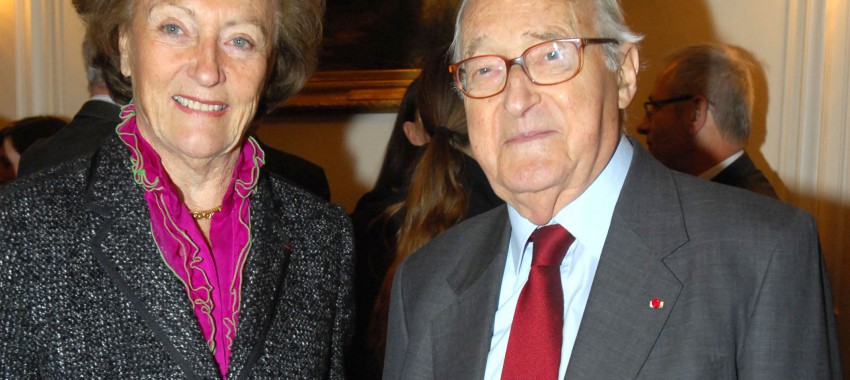 The Fondation Napoléon is very sad to announce the death of Alain Decaux. This great popular French historian was not only a member of the Académie Française and a well-known media figure, but also the only person ever to have won a Fondation Napoléon history prize twice: once with Robert Hossein in 2002 for the stage extravaganza «C'était Bonaparte» and again in 2008 for his book, Coup d'État à l'Élysée (Editions Perrin), which was awarded the Second Empire prize.
Alain Decaux was known to generations of French viewers and listeners via his radio programme "La tribune de l'histoire", with André Castelot, and via his television series, "La caméra explore le temps". He was appointed delegate minister in charge of the encouragement of the French language (Ministre délégué chargé de la francophonie) in 1988, and he was tireless in his passion history in all its forms, whether in books, at the theatre, on television or the airwaves.
– The Fondation Napoléon History Prizes
– Alain Decaux on l'INA  (in French on the site of French National Audiovisual Institute)
Photo: Alain Decaux with HIH the Princesse Napoléon during the Fondation Napoléon History Prize award ceremony in 2008.