Pierre Charrier: Le maréchal Davout (Marshal Davout)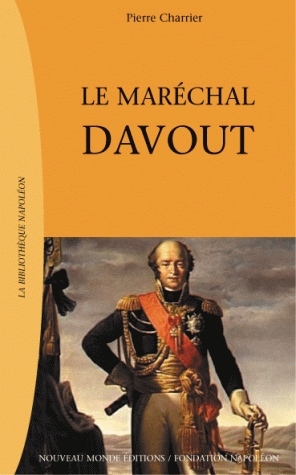 Until recently, there has been no full-length biography of Louis Nicolas Davout (1770 – 1823), Duke of Auerstaedt and prince of Eckmühl, although he led a brilliant military career. He was the only marshal of the First Empire apart from Suchet who remained undefeated, and was of the highest moral character, as can be seen from the support he gave to Ney in his court-martial, for which he would later suffer disgrace during the Restoration. Pierre Charrier's reference biography is based on more than twenty years of research and illuminates the figure who Napoleon could always count on, even if he had doubts about his inflexible temperament.
Paris: Fondation Napoléon – Nouveau Monde Editions, 2005, Series
 Biographie
, 831 p. To order, click here: 
Nouveau Monde Editions
.