Volume X: Un Grand Empire. Mars 1810-Mars 1811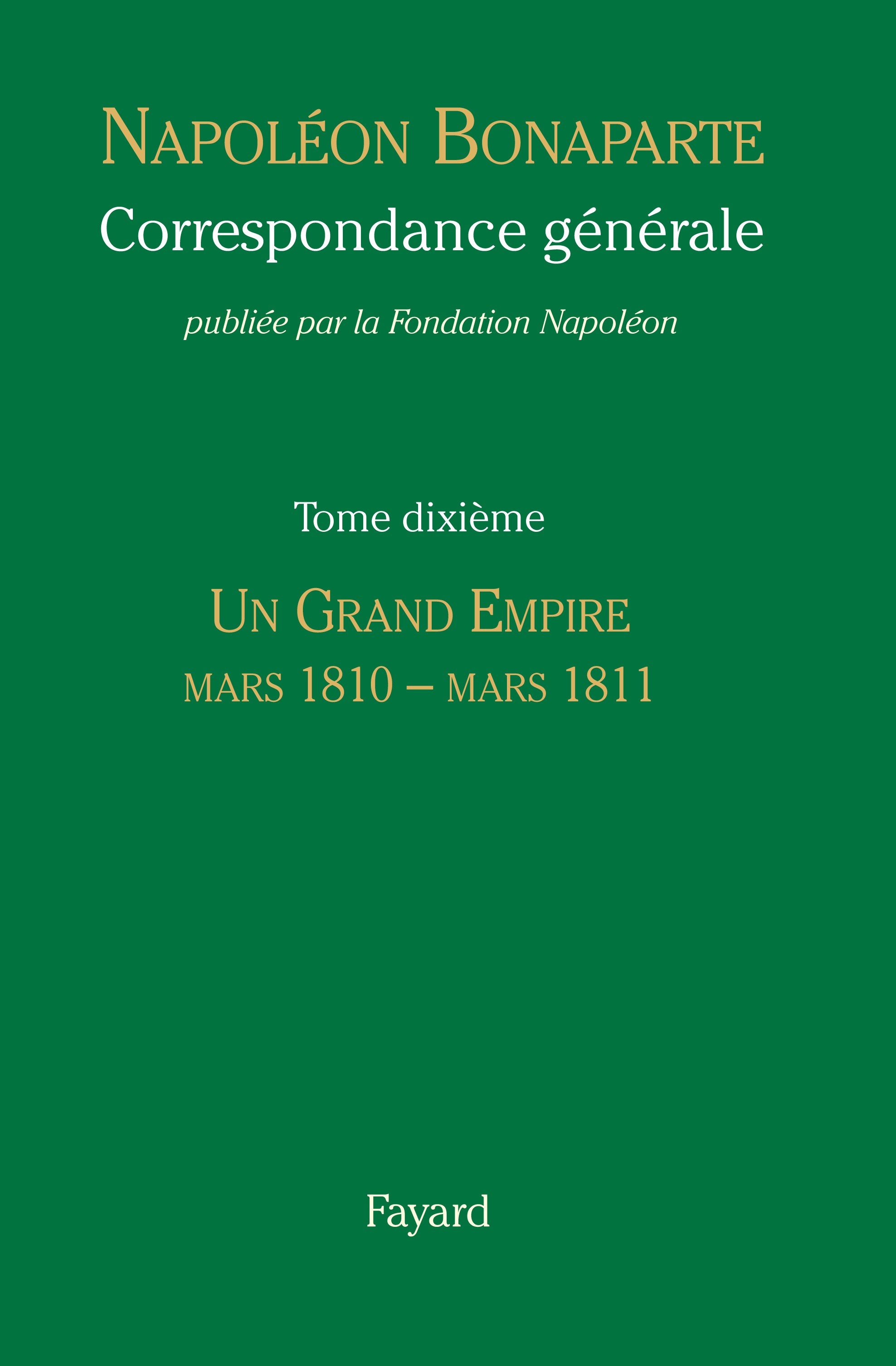 The period from March 1810 to March 1811 was rich in many ways as described in the letters of Napoleon: on an intimate level (conflict between siblings, marriage to Marie-Louise, …) as well as politically (strengthening of the Napoleonic administration in certain conquered lands, permanent reorganization of the army, management of the "Domaine extraordinaire", stand-off with anti-concordat clerics…). It is a crucial moment in the French Empire, highlighted by Annie Jourdan's introduction, as well as by the many explanatory notes in the pages of this tenth volume. (M. Bruchard)
Summary:
Preface, Patrice Guenniffey
Introduction, Annie Jourdan
Edition Principal, François Houdecek
Correspondance (from March 1810 to March 1811)
List of letters in private collections: contents unknown

Étude : "L'instrument du règne : le Domaine extraordinaire", by Pierre Branda
Annexes
– Currency and measurement conversion table
– The « pays réservés » of Napoléon Ier
– Maps:
The French Empire divided into 130 departements
The military divisions (1810)
The lines of communication in 1810-1811
The Balkans in 1810
The Iberian Peninsula (January – June 1810)
The Iberian Peninsula (July 1810 – March 1811)
– Chronology (March 1810 – March 1811), by Irène Delage
– Handwritten sources and bibliography
– Index of Proper Names, by Michel Roucaud
– Index of places
The Fondation Napoléon is supported in this historical adventure by the Archives de France, the Fondation La Poste and over a hundred volunteers.
Annie Jourdan (director of publication), in collaboration with Michel Roucaud, assisted by François Houdecek and Marie de Bruchard; preface by Patrice Gueniffey.
Paris : Éditions Fayard, 2014, 1590 pages.