History Prizes 1990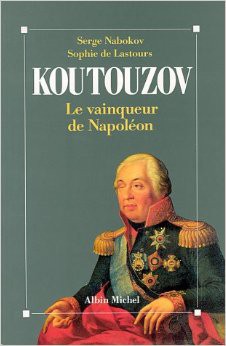 FIRST EMPIRE PRIZE
Sophie DE LASTOURS et Serge NABOKOV, Koutousov, le vainqueur de Napoléon, Paris, Albin Michel
For Chateaubriand, the greatest figure of the 1812 epic (aside from Napoleon) was Alexander I. In the end, however, it would not be the Tsar, but the Field-Marshal prince Kutuzov-Smolensky who would conquer the French Emperor. Kutuzov was a brilliant military leader, inspiring Tolstoy in War and Peace, and highly cultured. Over the course of his career, which reached the peak of its glory in 1812, he was, variously, soldier, diplomat, administrator and military expert. Kutuzov alone, battling against wind and sea, against his monarch and chief of staff, could counter Napoleon's inexorable march eastwards. Pushkin proclaimed him 'saviour of Russia'.
This laconic and secretive figure, although very popular at home, became obscured by jealous rumours which, all the stronger for the French enthusiasm for Napoleon, would leave their mark on French historiography. Of all the great European soldiers, Kutuzov is known the least, and is regularly written off as a rogue. By using sources which are often at odds and Kutuzov's own correspondance, Serge Nabokov and Sophie de Lastours pay homage to the man Madame de Staël was first to call the 'Russian Cunctator'.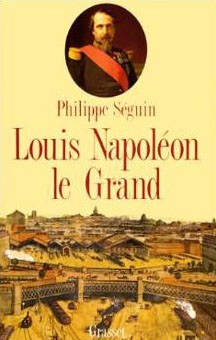 SECOND EMPIRE PRIZE
Philippe SEGUIN, Louis Napoléon le Grand, Paris, Grasset
In all of French history, one is probably most unfamiliar with the regime of the Second Empire, and Napoleon III is counted among France's least favourite leaders. And yet, from 1848 to 1870, modern France was born. Despite the staged coup that began his reign, Louis-Napoleon Bonaparte, in contrast to his uncle, would be a champion of social progress and economic prosperity. He reinstituted universal suffrage, supported education for girls and the right to hold meetings and to strike. He also extended the rail network, developed industry, supported scientific research and modernised cities. With the Second Empire, France's influence was at its height. Military glory followed (Alma, Magenta, Solferino); Italy would owe France its unity, Mexico its liberty. The colonial empire expanded. But then came the defeat at Sedan. One does not easily pardon inauspicious beginnings, nor defeats! Victor Hugo may have set himself squarely against the Emperor, but Philippe Séguin takes a new look at this much-maligned figure, with an approach informed by history, politics and the scholarship of the English-speaking world, arguing that we can now re-name him 'Louis Napoleon the Great'.