2021 Année Napoléon > Chaumet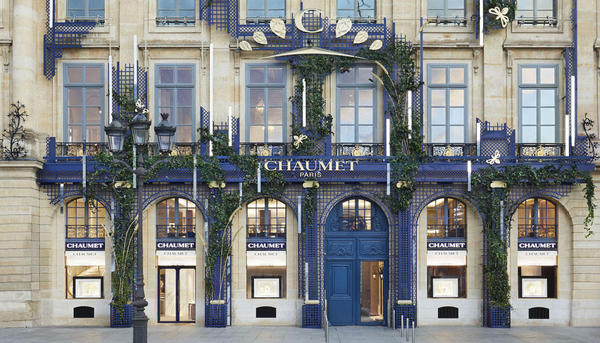 In 2021, the Maison Chaumet is celebrating the bicentenary of the death of Napoleon I with an exceptional exhibition.
Updated 29 April 2021
For further information, please visit the Maison Chaumet website.
Exhibition > Josephine & Napoleon, an (extra)ordinary story
8 April – 12 June 2021
More than 150 works will be on display, including historical and never-before-seen gems, a hundred or so paintings, works of art, letters and archival documents, as well as personal and rare objects related to this beautiful love story, the aim being to plunge visitors into the heart of the matter, power, symbolism, transmission, emotions… An (extra)ordinary story which transcends its own epoch and the Empire becoming legendary and immortal.
This exhibition has been made possible thanks to the support of international museums and private lenders.
An exhibition booklet, written by Pierre Branda, Head of the Heritage Department of the Fondation Napoléon, will be distributed free of charge during the visits.
Maison Chaumet
12 place Vendôme
75001 Paris
► Read the Maison Chaumet's press release on this exhibition
Booking begins on 1 March 2021; the exhibition is open from Thursday to Saturday (other days of the week, exceptional or one-off openings to be announced shortly).
GENERAL Information
List of partners of "2021 Année Napoléon".
Follow the special Instagram account for "2021 Année Napoléon" events.
Follow the Fondation Napoléon's Facebook page in English.
Subscribe to our free weekly newsletter (French or English).
PrEsentation of THE Maison Chaumet
Chaumet, the Parisian jewellers founded in 1780 became very quickly official supplier to Napoleon and Josephine. Ever since then, the history of this jewellery house has been linked to the history of France. In the bicentenary year, Chaumet is celebrating its founding and re-telling the celebrated love story of this world-famous couple via an exhibition at Chaumet's town mansion at 12 Place Vendôme.
Visit Maison Chaumet's website