Correspondance générale de Napoléon Bonaparte : volumes 5 to 10 now available online at Napoleonica® les archives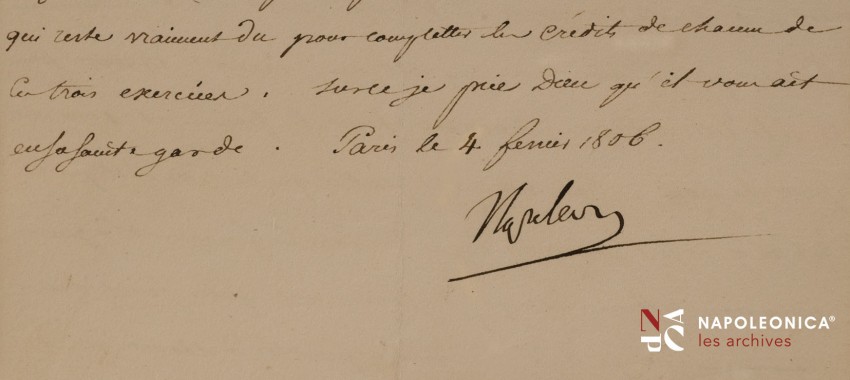 26 920.
This is the number of letters from Napoleon that the Fondation Napoléon's archive website, Napoleonica® les archives, now hosts as of 28 June 2023.
The most recently-uploaded items, covering the period from 1805 to March 1811, are taken from volumes 5 to 10 of the Correspondance générale de Napoléon Bonaparte, [General Correspondence of Napoleon Bonaparte] originally published jointly by Fayard and the Fondation Napoléon, a project that resulted in the creation of 15 paper volumes between 2002 and 2018.
Since spring 2022, the 40,497 letters published in those 15 volumes (of which 23,717 – or 58.5% – were not included in the correspondence published during the Second Empire and 11,938 letters – or 29.5% – were previously unpublished) are being gradually made available for free online, under the supervision of François Houdecek, who was responsible for the original paper edition and for special projects, in particular the management of the Napoleonica® archives website.
► Find out more about the edition of the Correspondance générale de Napoléon Bonaparte and a description (in English) of each volume
28 June 2023