Presentation of the medal of "Officier des Arts et Lettres" to Thierry Lentz, General Director of the Fondation Napoléon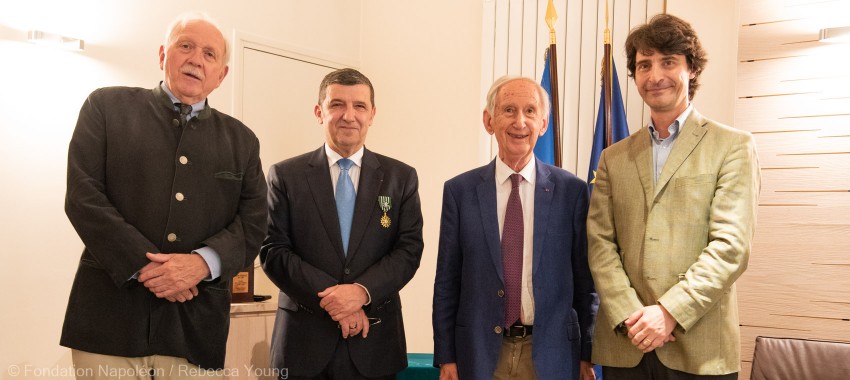 Thierry Lentz, Victor-André Masséna, Prince d'Essling, Jean Tulard and Nicolas Georges, at the ceremony awarding the medal of "Officier des Arts et Lettres" to Thierry Lentz © 2022 Fondation Napoléon - Rebecca Young
On 14 June 2022, at the Fondation Napoléon, Paris, Thierry Lentz was awarded the medal of "Officier des Arts et Lettres" [Arts and Literature] by Nicolas Georges, Director of Books and Reading at the French Ministry of Culture.
Thierry Lentz was promoted to this rank by a decree dated 29 June 2020.
The Fondation Napoléon team extends its warmest congratulations to its General Director.
15 June 2022