Philippe Bélaval has been reappointed for two years at the head of the Centre des Monuments Nationaux (CMN)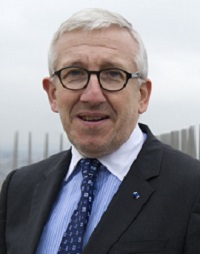 Philippe Bélaval who was member of the Board of Trustees of the Fondation Napoléon, representing the French Minister of Culture from 1998 to 2001 and one again since May 2010, has been reappointed for two years as President of the Centre des monuments nationaux (CMN).
Having been given the job of president of the CMN in 2012, he was reappointed to lead this public institution in 2015 and again in 2018.
The CMN, which manages more than a hundred monuments and historic sites (including the Arc de Triomphe at the place de l'Étoile, the Pantheon, and the musée des Plans-reliefs [Museum of Military models], will also be reopening the iconic monument on Place de la Concorde the "Hôtel de la Marine" in June 2021 after six years of closure for works.
► Visit the website of the CMN.
► Read abour our Board of Trustees.
26 mai 2021