Grant for a publication > "Joseph-Marie Portalis. Diplomate, magistrat et législateur"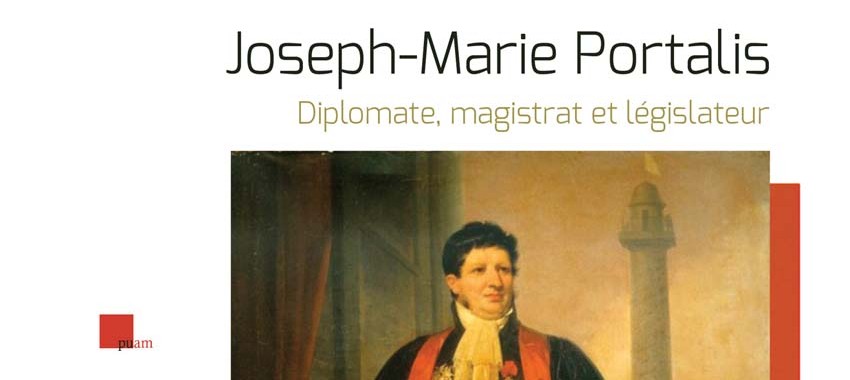 Joseph-Marie Portalis © PUAM 2020
Joseph-Marie Portalis (son of the famous Jean-Étienne-Marie Portalis, who co-authored the Napoleonic Code) was a leading historical figure. With no less than eight political oaths to his name (in the same league as Talleyrand or Fouché), Portalis's life spanned a period of great social, economic, technological, political and legal upheavals both in France and Europe, from the end of the French Revolution to the Second Empire. The  landmarks in the career of this former exile include diplomat, State Councillor, Peer of France, academician, publicist, acting Minister of Religious Affairs, of Justice, and of Foreign Affairs. He was the first President of the Court of Cassation a position he held for more than twenty years and was even a senator at the beginning of the Second Empire. The immense contribution of Portalis "fils" to posterity has not, until now, aroused the interest of historians and jurists, with a few rare exceptions.
Drawing on unpublished sources as well as published but little-studied writings by Joseph-Marie Portalis, this book aims to provide an insight into the life and work of this important figure.
► Consult the table of contents
► Consult the website of the Presses universitaires Aix-Marseille.
This publication, edited by Raphaël Cahen and Nicolas Laurent-Bonne, received a patronage grant from the Fondation Napoléon.
27 November 2020