Obituary > Yves Vander Cruysen (1963-2020)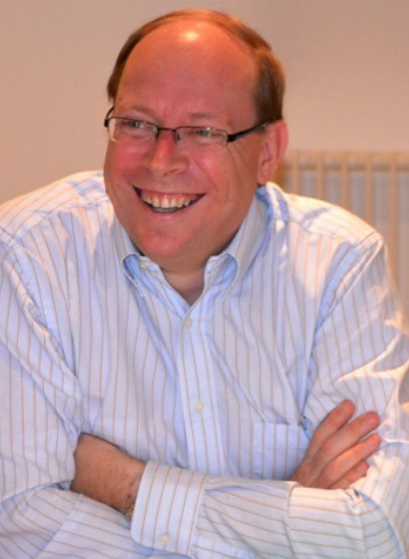 Our friend Yves Vander Cruysen died last Tuesday, a victim of Covid-19, after five weeks in hospital. For more than thirty years he had been one of the leaders of the political and cultural life of the Commune of Waterloo and its region, of which he was one of the main elected representatives.
His achievements in the context of his cultural functions are immense, in all fields. As Echevin [Alderman] (Deputy) for Culture at Waterloo since 1991 and Provincial Councillor since 1999, he was notably the driving force behind the development of the Waterloo battlefield, a long-term operation that he led for several decades, with tenacity and energy. We all remember the great success of the 2015 Bicentenary, which he launched.
The Mayor of Waterloo, Florence Reuter, in her fitting and moving eulogy to him, also recalled that he had initiated several festivals and events that "made Waterloo shine in the world", in addition to its place in the collective memory of the battle. The latest great success to date was the creation of the Waterloo Historical Film Festival, which has become a must.
 As a trained journalist, Yves Vander Cruysen also had a passion for writing. He published more than thirty books, including several essays on his town, the battle and its memory, another way of making it shine. And as this man never seemed to have enough activities, he directed a choir (he even sang in it) whose tours were very popular, on all continents…. and so much more.
 Finally, he was a great friend of the Fondation Napoléon. Countless projects that our institution was able to carry out in Belgium, were with and thanks to him. In 2021, we were planning to mark the bicentenary of the death of the Emperor with him, in events that we hope will still go ahead.
 Our thoughts go out to his family, his colleagues and the municipal team of Waterloo. All of them will have to fight first against the grief and, soon, against the void his passing has left in so many areas. Our President, Victor-André Masséna, our Director, Thierry Lentz, our Head of Heritage, Pierre Branda, and our International Affairs Manager, Peter Hicks, who have worked with Mr Cruysen for many years and formed friendships with him, as well as the entire Foundation team, today share their sadness.​
25 November 2020