Conference > Napoléon III et l'économie: postponed to November 2021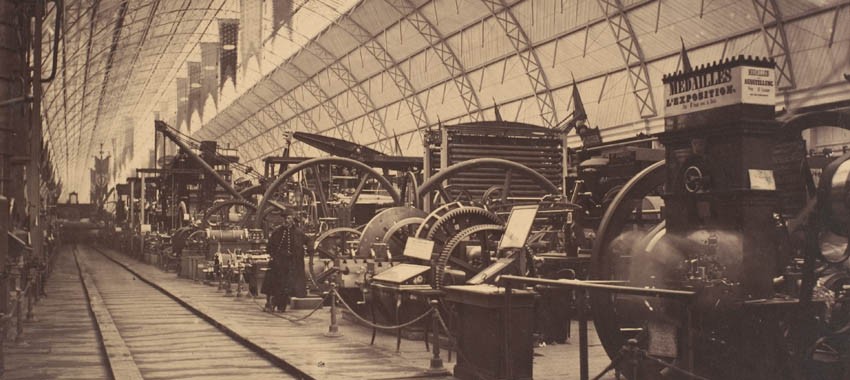 "French Machineries", 1855, Charles Thurston Thompson (MET Museum) © Domaine public
Dear All,
The second wave of the pandemic in France has forced us to postpone our international conference "Napoléon III et l'économie" planned for Wednesday 25 and Thursday 26 November this year.
The fact is, our partner for this event, the Banque de France, has had to reinforce its health and safety procedures. These new guidelines have had a deleterious effect on the running of the conference, notably the wearing of a mask for all the speakers and audience and the limitation on the capacity of the lecture theatre to less than 50 people when we were expecting more than 200.
Furthermore, given the development of the situation, it is possible that these rules may well be tightened and the site closed to the public. Added to these issues are the problems faced by our international participants actually getting to France.
As a result, we think it prudent to postpone this important academic event to next year so that it can take place in the best possible circumstances.
One thing is for certain, however; the proceedings of the conference will be published as soon as possible after the event.
So, we look forward to seeing you 9-10 November in 2021.
Please accept our sincerest apologies.
Alexandra Mongin on behalf of the organisers
Alexandra Mongin is the Fondation Napoléon Deléguée à l'Administration générale