COVID-19: the Fondation Napoléon closed to the public (16 March, 2020)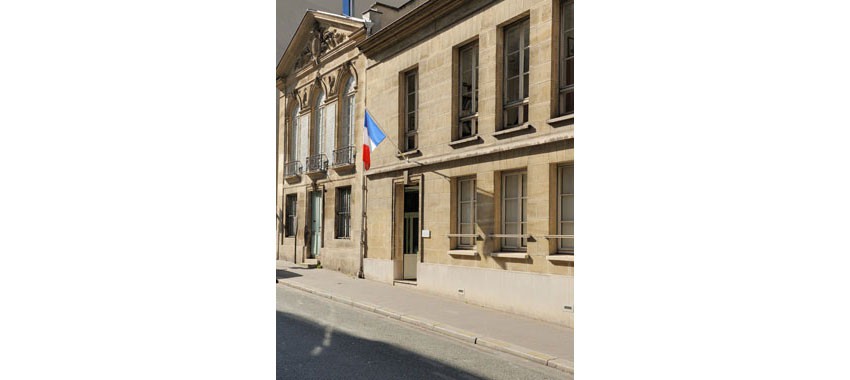 La Fondation Napoléon, 7 rue Geoffroy Saint-Hilaire (Paris, 5th); on left, 18th-century listed building © Fondation Napoléon - Olivier Roques Rogery
From today, 16 March, 2020, the Fondation Napoléon (7, rue Geoffroy Saint-Hilaire, Paris 5e) is closed to the public.
The Cercle d'études talks are postponed and the Bibliothèque M. Lapeyre library is closed.
We will inform you as to re-opening of the Fondation and the restart of activities at the Fondation's offices as soon as we can.
For updates on this situation, please follow us on the Fondation Napoléon's web site, our social media accounts (Facebook, Twitter), and via our Newsletter: we will remain active on all these fronts.
You can also contact us using the online form here.
► Napoleon.org, Napoleonica. La Revue, our YouTube channel Napoleonica, and the digital library remain open.
Stay safe, do not endanger either yours or anyone else's safety. If you are in France, please follow French government guidelines.
Date of publication: 16 March, 2020