International appeal for the restoration of Napoleonic monuments at the Hôtel National des Invalides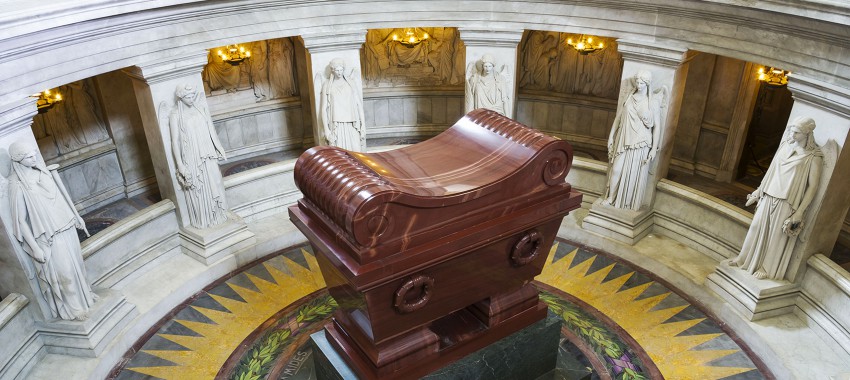 The tomb of Napoleon I in the crypt of the Dome Church at the Hôtel des Invalides, tomb built 1842-1853 by Louis Tullius Joachim Visconti (1791-1853)© Musée de l'Armée-RMN Grand Palais, Emilie Cambier
For the bicentenary of Napoleon I's death on 5 May 2021, the Musée de l'Armée and the Fondation Napoléon are joining forces to launch an international suscription to help restore, at the Hôtel National des Invalides, the monuments associated with the Emperor and his brothers Joseph, King of Naples and later of Spain, and Jerome, King of Westphalia and later Governor of Les Invalides. The operation will also include the tombslabs from St Helena now in "le Jardin de l'Intendant", and the Chapelle Napoléon, rarely seen by the public.
The restoration and refurbishment of these monuments will be part of a larger "Napoleon Season", in 2021, which will include a major exhibition, concerts, talks and many other events. What's more, all of this will be open to the public.
More about the planned restorations
Read the final report (1st February 2021; pdf, in French)
Read the list of donors (1st March 2021; pdf, in French)
This international subscription is closed. (1st February 2021).