Napoleon, man of the pen and avid reader, an exhibition at the History Book Fair in Versailles
The Fondation Napoléon  will be present on 24 and 25 November 2018 at the Hôtel du département and the Hôtel de ville  (the town hall) of Versailles, which is hosting the Versailles History book fair: Histoire de Lire.
On this occasion the Fondation Napoléon will be presenting at the Hôtel du département, Versailles a small  exhibition "Napoléon, homme de plume et grand lecteur" ["Napoleon, man of the pen and avid reader"] with items from its collection: autograph letters and books from Napoleon's library – and will also spotlight the 15-volume edition of the General Correspondence of Napoleon Bonapartepublished together with the Fayard publishing house, the last volume of which came out earlier this year.
For more information in French go to the website Histoire de Lire.
Here Chantal Prévot, librarian at the Fondation Napoléon, presents the exhibition she has produced on this occasion.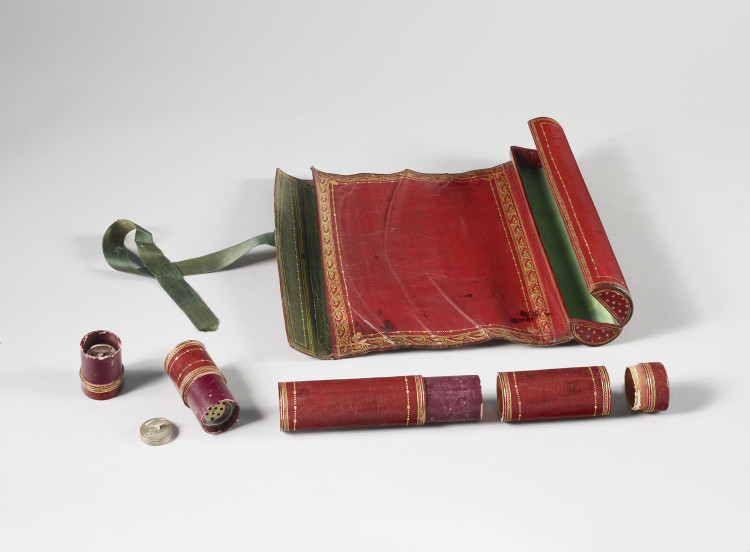 How is the exhibition structured?
On show during the History Book Fair will be twenty items from the Fondation Napoléon's collection, carefully selected to accompany the publication of the last volume of Napoleon Bonaparte's Correspondance générale. Books, letters, manuscripts, and precious objects too…
Does it show Napoleon as a private individual or as a statesman?
Well, the exhibition shows both sides of the man. The Emperor's life was inseparable from the written word. On the one hand he was a leader and a tireless worker. Indeed, his 43,000 extant letters more than reveal the massive breadth of his political and military activities; as do his writings in exile on St Helena. On the other hand, he was a passionate reader who demanded an extensive library for each and every one of his imperial residences. Even at the end of his life, at Longwood on St Helena, one of his big excitements was the delivery of books.
What is your favourite thing in the exhibition and why?
Out of everything, I think that my personal favourite is the practical Almanach du commerce de Paris, des départements de l'Empire français de 1814 [The Directory of commerce in Paris, and of the departments of the French Empire of 1814],  a sort of period "yellow pages". It is an inexhaustible source of information, magnificently bound with the imperial insignia.