French Archives Nationales: renewal of the mandate of its director, Françoise Banat-Berger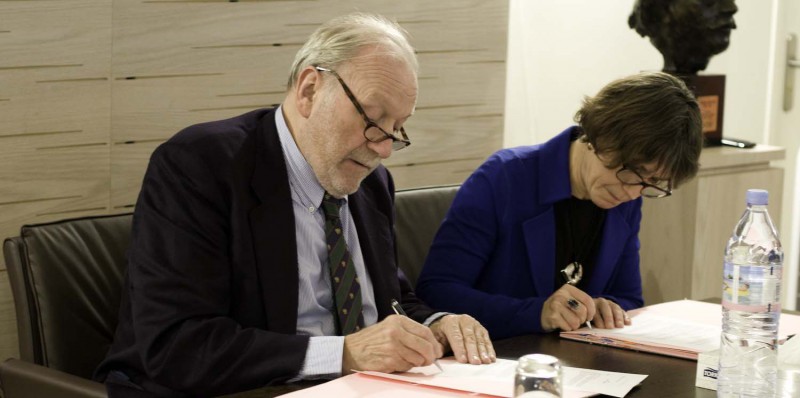 The French Prime Minister Édouard Philippe and the Culture Minister Françoise Nyssen have renewed the mandate of Françoise Banat-Berger as Director of the French National Archives for a three-year term starting on 19 September 2017. She was appointed for a first term in September 2014.
After studying at the École des Chartes, Françoise Banat-Berger worked at the the Archives de Paris before becoming head of the Archives department at the Ministry of Justice from 1995 to 2004. She then joined the central administration of Archives. In 2011, she was Deputy Director in charge of archival policy at the interministerial branch of the Archives de France of the  General Direction of Heritage.
This image: The signing, on 14 December 2015, of the partnership agreement between the Fondation Napoléon, represented by Victor-André Masséna, President, and the Archives Nationales, represented by Françoise Banat-Berger, Director. © Fondation Napoléon
27 September 2017