Memorial services for Napoleon Bonaparte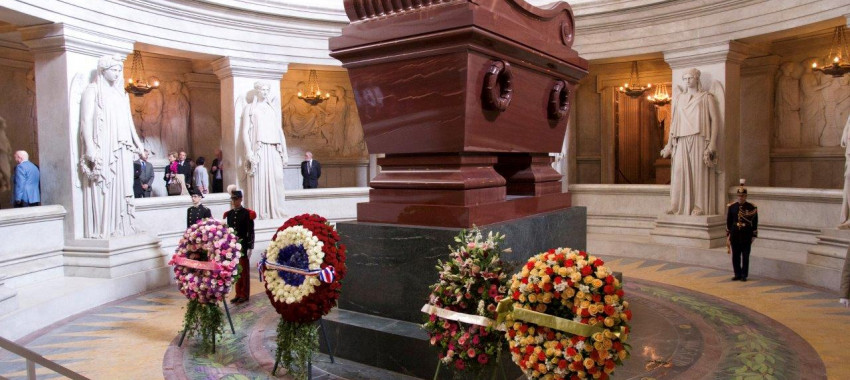 Organised by the Gouverneur militaire de Paris, le Gouverneur des Invalides and the Imperial Family, the annual mass in memory of the first Emperor Napoleon and of soldiers who died for France will take place on 5 May at the Cathedral Saint-Louis des Invalides in Paris at 18h30, presided by HIH the Prince Napoléon and General Jean-Louis Georgelin, Grand-Chancelier of the Légion d'Honneur, representing the President of France, François Hollande. The mass will be preceded, at 18h, by the laying of wreaths, including one from the Fondation Napoléon, at the foot of the Emperor's tomb beneath the dome of Les Invalides.
On the island of St Helena where Napoleon passed away, the ceremony at the grave of Napoleon will take place on 2nd May, at 10am. Wreaths will be laid by the French territory on the island, on behalf of the French President François Hollande, by the Governor on behalf of the government of St Helena and on behalf of the Fondation Napoléon, (see Photos of the 2014 ceremony).