Napoleon Year 2021 > Archives Nationales (French National Archives)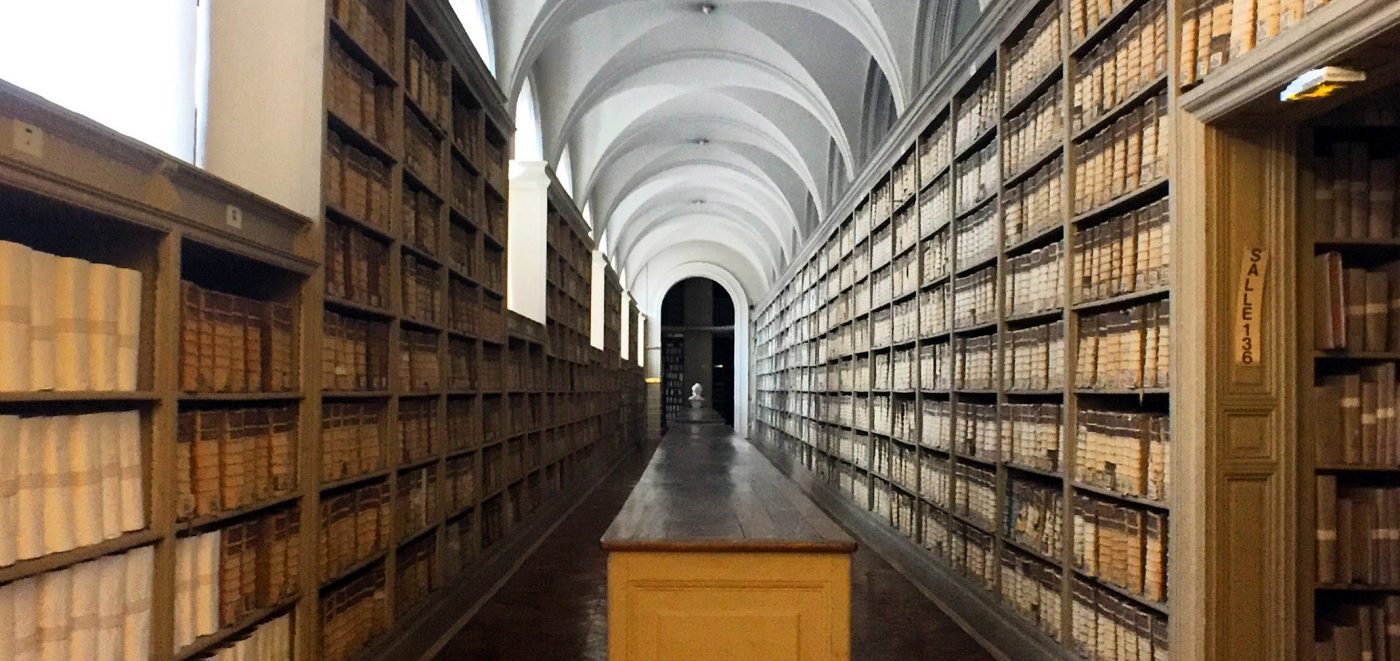 As part of the commemorations of the death of Napoleon I in 1821, the French National Archives are organising an exceptional exhibition, presenting numerous documents restored thanks to the international appeal launched with the Fondation Napoléon (September 2017-December 2018).
Updated on 28 September 2020
For further information, please visit the Archives Nationales website.
Exhibition > "Drawing for Napoleon. The Masterpieces of the imperial State Secretariat"
10 March – 28 June 2021
A presentation of about a hundred drawings and plans from the State Secretariat collection.
"Among the dozens of dossiers delivered every day to the Emperor's cabinet, many were accompanied by plans, drawings or maps specially made to assist the the Head of State's decision-making. Some of these documents are signed by the greatest names in art and architecture of the time, such as the painters David and Isabey, the engraver Denon and the architects Fontaine and Valadier, to name but the most famous".
Location: Hôtel de Soubise, Salle des Gardes
Details pending
Musée des Archives nationales – Hôtel de Soubise site
60 rue des Francs-Bourgeois, 75003 Paris
Telephone: +33 (0)11 40 27 60 96
GENERAL Information
List of partners of "2021 Année Napoléon".
Follow the special Instagram account for "2021 Année Napoléon" events.
Follow the Fondation Napoléon's Facebook page in English.
Subscribe to our free weekly newsletter (French or English).
PrEsentation OF THE Archives nationales
The French National Archives were founded during the French Revolution, and the institution's mission is to collect, conserve, provide public access to, and to encourage young people to learn healthy citizenship via national documents. The AN conserve the archives from the different French political regimes from the 7th century up to today, not to mention the archives of Paris notaries, and private record groups of national interest.
Via the law dated 7 Messidor, An II [27 June, 1794], free access to state archives was established as the guarantee of the democratic regime and state transparency.
The institution houses nearly 350 linear kilometres of archives on all media, not to mention millions of "born" digital files.
Some of these documents are symbols of major stages in the history of France, notably: the Merovingian papyri; the trial of the Knights Templar; the diary of Louis XVI; the "Tennis Court" oath; the Declaration of the Rights of Man and of the Citizen; Napoleon's will; the successive Constitutions of France; and the first digital population census in 1962.