2021 Année Napoléon > British Napoleonic Bicentenary Trust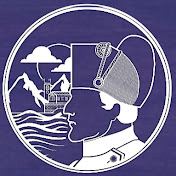 The St Helena Government, through its British Napoleonic Bicentenary Trust, has put in place a series of events to commemorate the bicentenary of Napoleon's death.
For further details, see British Bicentenary Trust's website here.
Updated 6 April 2021.
Events organised by the British Napoleonic Bicentenary Trust
The British Napoleonic Bicentenary Trust was created by the Government of St Helena to commemorate the bicenteary of the death of Napoleon and to consider the significance of Napoleon's death in the 21st Century and to preserve the built and cultural heritage of the island. It has organised a series of talks by Prof. Dan Yon, Prof. Hlonipha Mokoena & Will Atkins, Adam Zamoyski & Professor Alan Forrest, Peter Hicks, Prof Daniel Yon, Colin Fox & Dr Andrew Pearson, and Brent Fortenberry PhD & Dr Oliver Cox, that can be listened to here on line.
– The final talk in the series will take place on 15 April. Andrew Roberts, celebrated historian and author of Napoleon the Great, Fondation Napoléon Prix du Jury in 2014, will debate with Sir Brian Unwin, president of the board of trustees of the British Napoleonic Bicentenary Trust and author of Terrible Exile – The Last Days of Napoleon on St Helena "the battle between Napoleon and the governor of St Helena at the time, Sir Hudson Lowe".
Other Trust projects concerning the preservation of some of the island's key heritage sites are under consideration:
– the renovation of Toby's Cottage, one of the remnants of the Briars where Napoleon was held on his arrival in St Helena, is being considered. The Cottage will tell the story of slavery on the island, and of one particular slave, Toby, whom Napoleon met and befriended;
– Fortifications dating from the Napoleonic period;
– Jacob's Ladder, a remnant of a funicular railway that now serves as a steep staircase to the island's capital, Jamestown.
GENERAL Information
List of partners of "2021 Année Napoléon".
Follow the special Instagram account for "2021 Année Napoléon" events.
Follow the Fondation Napoléon's Facebook page in English.
Subscribe to our free weekly newsletter (French or English).
PrEsentation of the British Napoleonic Bicentenary Trust
See the website du British Napoleonic Bicentenary Trust
For further information on St Helena, see the website of the government of St Helena