Musée de l'Armée > General Henry de Medlege appointed as the new director of the French Army Museum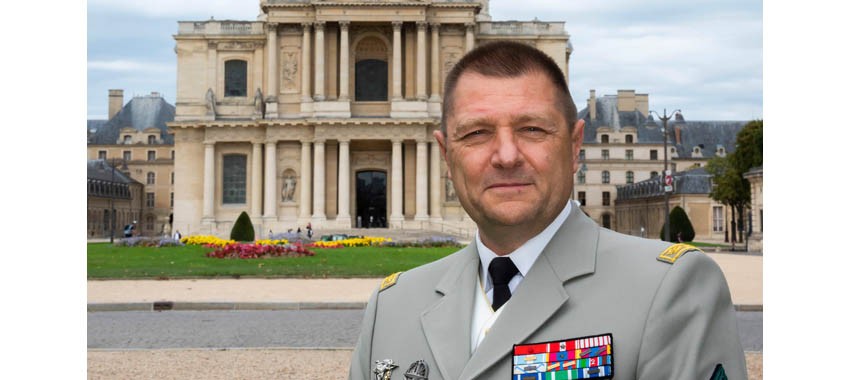 General Henry de Medlege, Director of the Musée de l'Armée © Musée de l'Armée 2020
On 14 August, General Henry de Medlege was appointed Director of the Musée de l'Armée [French Army Museum]. He succeeds General Alexandre d'Andoque de Sériège, who had held the position since 14 August 2017.
The new director of the institution will be in charge of implementing the ministerial project to redevelop and extend the museum's visitor spaces.
"This project is a challenge in that it must reconcile two objectives, the first of which is one of conviction, by providing strong historical and memorial references to our visitors, including to young people in France who want to learn about their own history.
The other aim is one of responsibility, by rebuilding a level of attendance that will allow the Museum to meet the objectives set by the French Minister of the Armed Forces in the context of COVID-19".
Source: Musée de l'Armée, 13 August 2020 (in French)
Biography of General Henry de Medlege
After graduating from the École spéciale militaire de Saint-Cyr in 1989, Henry de Medlege joined the 2nd Marine Infantry Regiment as a lieutenant. He served his first term in former Yugoslavia in 1992 and then participated first as a captain and then as unit commander in various external operations (Sarajevo in 1995, former Yugoslavia in 1996 and Chad in 1997).
On the strength of these operational experiences, he took command of the Marching Regiment in Chad in 2008, before becoming, in 2010, the Chief of Staff of the 9th Marine Infantry Brigade.
Between 2012 and 2017, at the Staff of the French Territorial Army, he held the positions of deputy head of the Strategic Studies Office and then head of the Logistics Support Office.
In 2018, he took the position of Deputy General in command of training and joint combat schools and General Commander of the specialised training centres.